The Colorado Latino Policy Agenda is an annual nonpartisan report designed to provide insight for elections officials, community leaders, media, and others interested in the demographic makeup and views of Latinos in Colorado on pressing policy, political, and other relevant issues.
This year's agenda is based on the largest nonpartisan poll of Latino registered voters ever conducted in Colorado for Latino Opportunity and Reproductive Rights (COLOR), COLOR Action Fund, Voces Unidas de las Montañas and Voces Unidas Action Fund. Protégete of Conservation Colorado was invited as a partner on the report again this year. 
Click here to view the full report of the 2022 Latino Policy Agenda.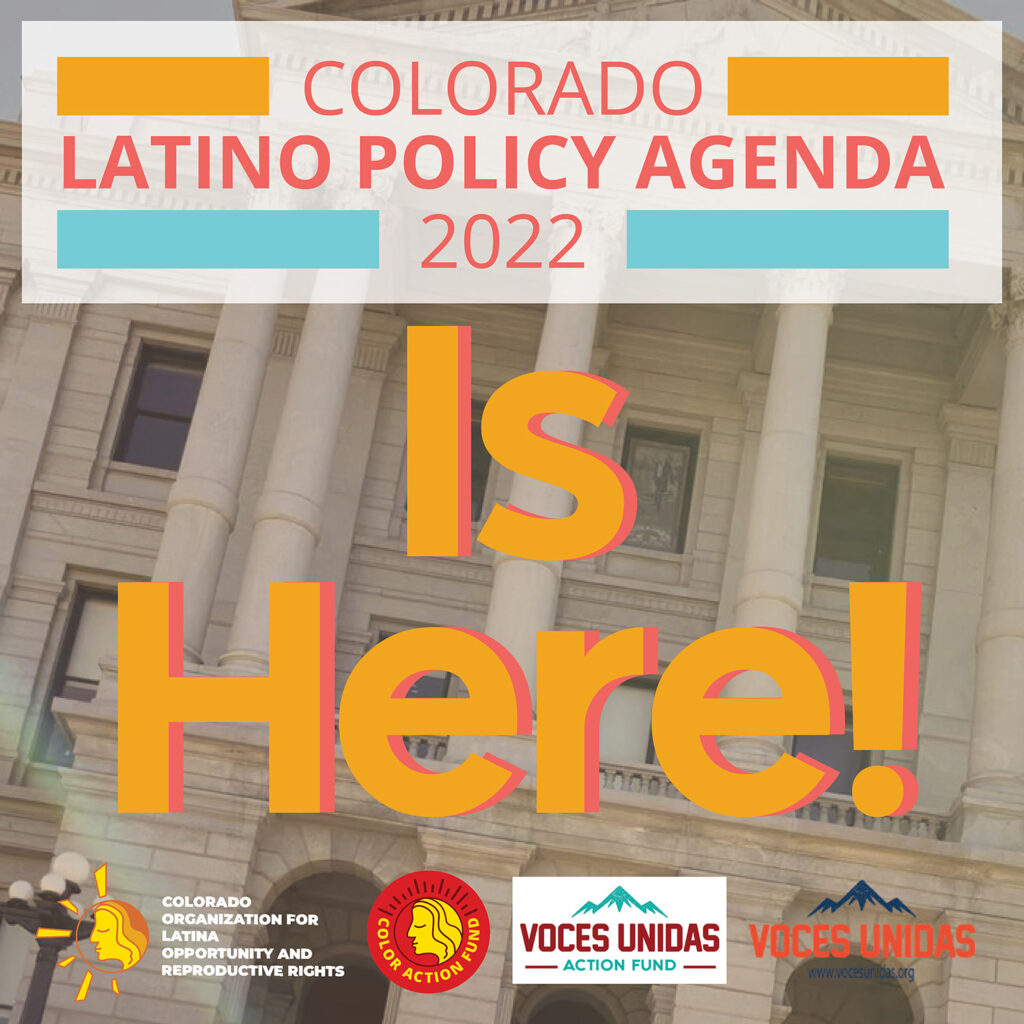 The 2022 Colorado Latino Policy agenda is informed by a statewide poll of 1,504 Latino registered voters, which provides a representative, nonpartisan snapshot of views of the second-largest and second-fastest growing ethnic voting bloc in the state. This report summarizes the main findings of our second annual poll, offering a valuable, ongoing look at the state of Latinos in Colorado at the statewide, regional, and congressional levels. 
Among the key findings this year:
Nearly two-thirds (61%) of respondents said that they are more likely to vote for a candidate who supports the expansion of abortion and reproductive health access
Over half of respondents (58%) said that the U.S. Supreme Court's decision to overturn Roe v. Wade makes it more likely that they will vote in the November midterm elections. 
There was high support (83%) for expanding access to health insurance for all Colorado residents, including undocumented residents; ensuring state residents have access to safe abortion and reproductive health (68%). 
Click here to view the full report of the 2022 Latino Policy Agenda.