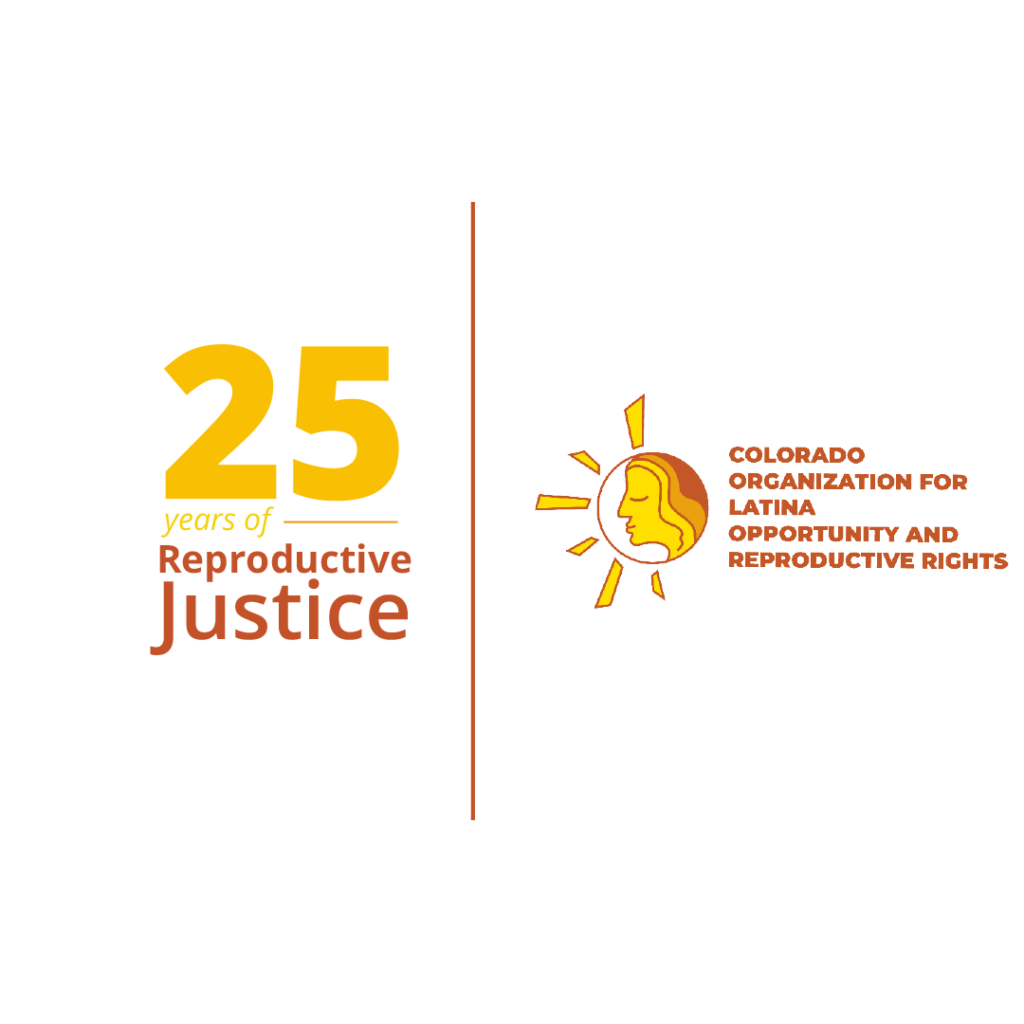 Ticket sales are officially closed for this event! You can still become a sponsor or make a donation to COLOR here.
On April 27, 2023, we celebrated 25 years of Reproductive Justice in Colorado! We are excited to celebrate this milestone with you and our community of supporters who have invested in the work of our organization and the future of Colorado. 
Our Reproductive Justice movement has shown what it means to fight for justice and self-determination for ALL Coloradans. Especially after the overturning of Roe this past June, which stripped away the right to abortion nationally. But that didn't stop us, and it won't stop us from continuing to protect, expand and support the full range of care for everyone.
Twenty-five years ago, our Madrinas, COLOR's Founding Mothers, envisioned a world where the Latinx community could lead successful, self-determined lives using an intersectional approach rooted in a human rights framework. In April 1998, they founded COLOR as a voice for Reproductive Justice in Colorado. As the first Latina-led reproductive justice organization in the state, we are celebrating this incredible milestone and casting our vision forward.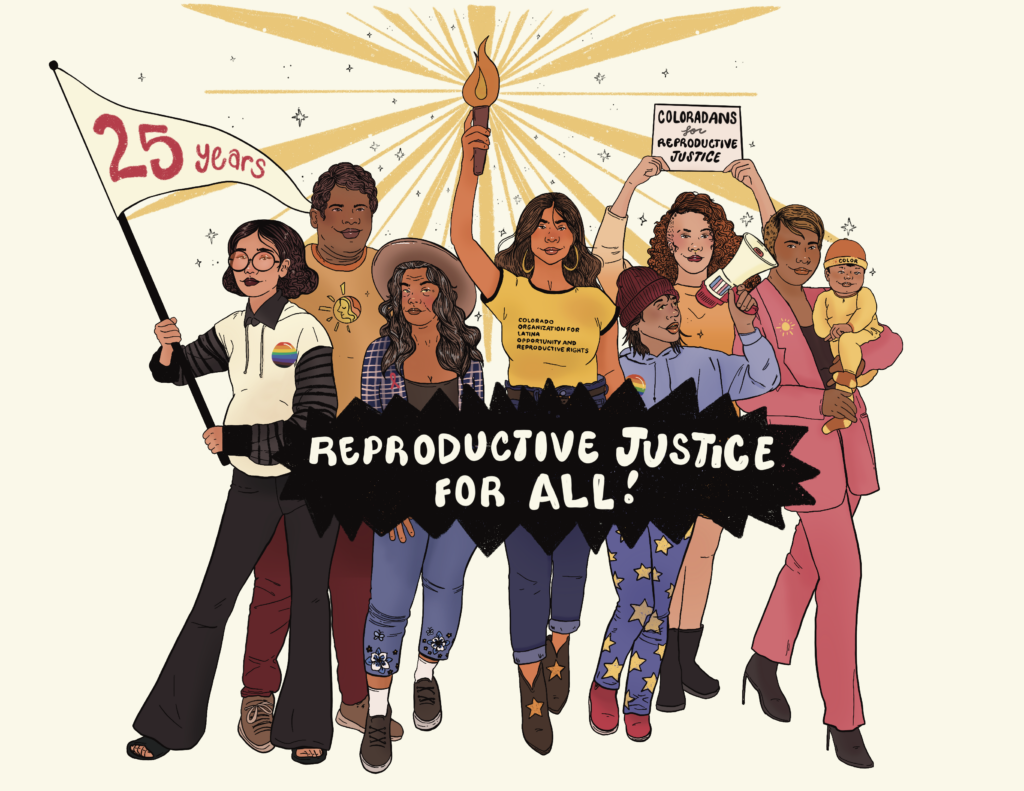 For a limited time only, buy your COLOR 25th Anniversary shirt today!

As the only Latina-led Reproductive Justice organization in Colorado, we work to advance reproductive justice for everyone in our state. COLOR's approach centers on intersectionality with the knowledge that no person leads a single-issue life. We challenge barriers that our community from leading successful, self-determined lives by furthering environmental justice, economic justice, racial justice, immigrant rights, and LGBTQIA+ liberation.
COLOR continues to strengthen and sharpen our capacity to protect the reproductive autonomy and freedoms of Latinxs in our state. Each and every person deserves their right to self-determination with ferocity and justice. And we deserve to celebrate our wins and envision a better future for our community.
As we mark the 25 years since our founding, we remain steadfast in our commitment to a sustainable future for our community, and know that we are committed to bringing the voice of reproductive justice for another 25 years to come! Reproductive justice is for our community's liberation, and COLOR is here to stay!
For more information, please email us at info@colorlatina.org