We have an online store through Bonfire!✨ Make sure that you check out the newest designs and latest campaigns on our store that directly fund our Reproductive Justice work.
Here are some of our campaigns available for you to purchase from:
25 Years of Reproductive Justice! (English and Spanish)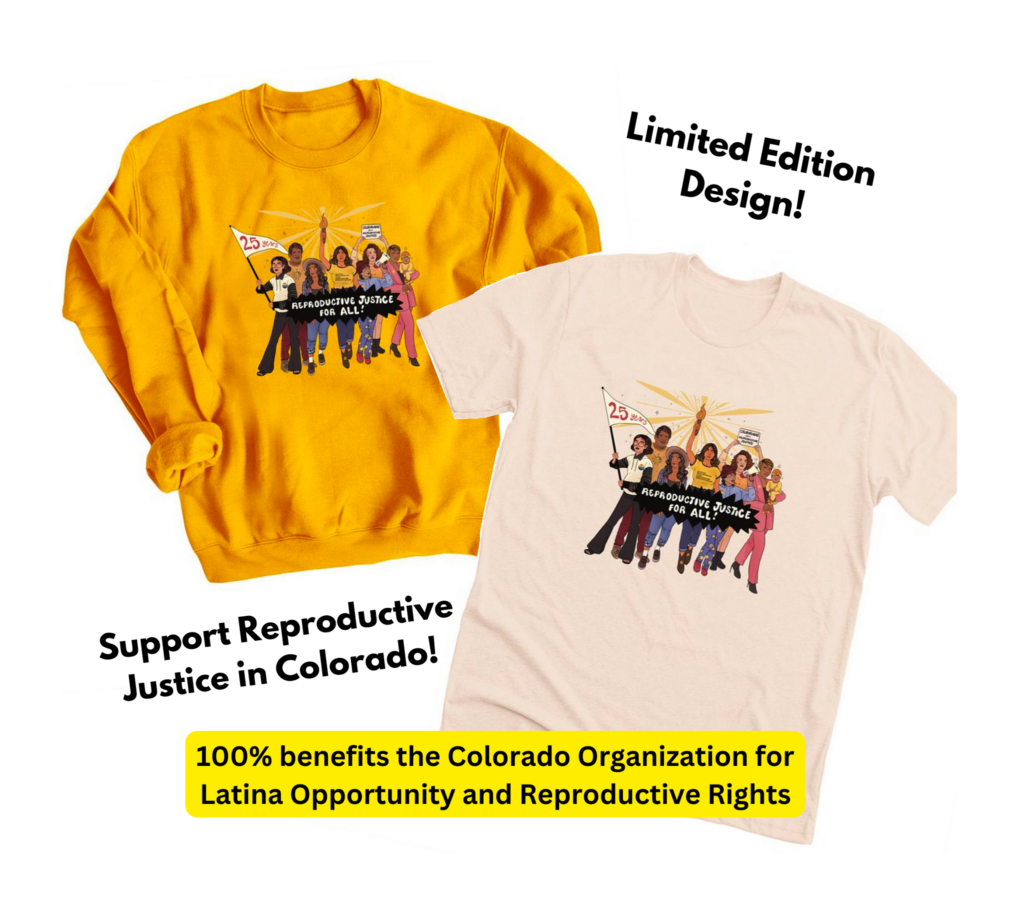 This special campaign celebrates our 25 years of Reproductive Justice in Colorado! Our Reproductive Justice movement has shown what it means to fight for justice and self-determination for ALL Coloradans. Especially after the overturning of Roe this past June, which stripped away the right to abortion nationally. But that didn't stop us, and it won't stop us from continuing to protect, expand and support the full range of care for everyone. Support us by buying from this campaign! Art was created by Liberal Jane.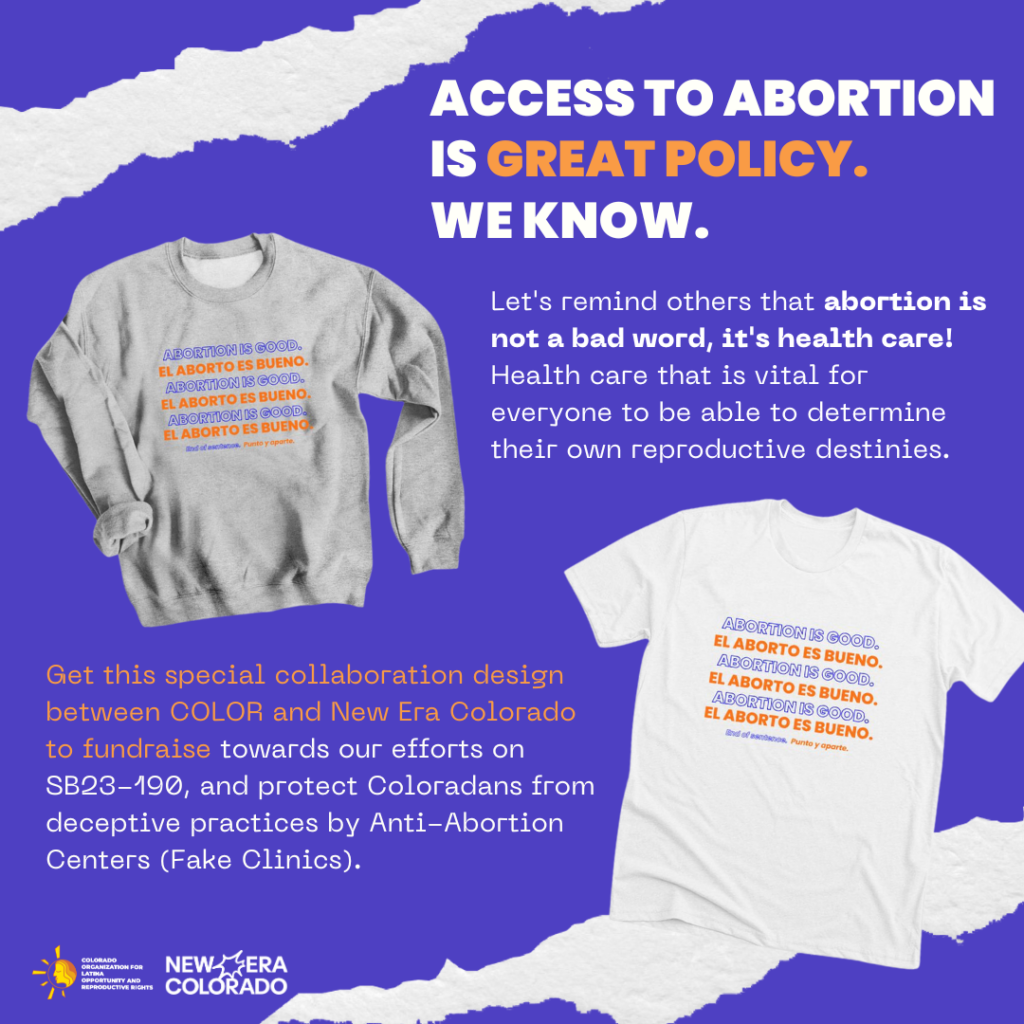 Coloradans have voted time and time again to protect access to abortion care because access to any form of healthcare is more than just good policy, it is great policy. Voters in our state have successfully defeated over 44 attempts to ban or restrict abortion at the General Assembly since 2010 and 4 attempts at the ballot box since 2008. In 2020, Coloradans resoundingly voted against Prop 115, which would have set gestational limits for people seeking abortion care beyond 22 weeks. For Latinos, protecting and expanding access to abortion care was a key motivator for turning out to vote during the midterm elections in 2022. In our Colorado Latino Policy Agenda, we found that 68% of Latinos we polled support policies that ensure state residents have access to safe abortion and reproductive health. Support our policy work by buying from this campaign! Art was created by COLOR staff member Aurea B.P.