Originally published at CPR News on September 13, 2023.
The survey was funded by Colorado Organization for Latina Opportunity and Reproductive Rights (COLOR) partnered with Voces Unidas de las Montañas and their respective political action funds, which tend to support liberal issues. The groups said the poll is intended to help policymakers identify the top concerns they should be working on.
Of the respondents, 49 percent said the Democratic party most aligned with their values, 22 percent said the Republican party and 28 percent neither party shares their values.
Julietta Dasilva lives in Denver and did not participate in the survey, but said she shares many of the concerns voiced in it "one hundred percent."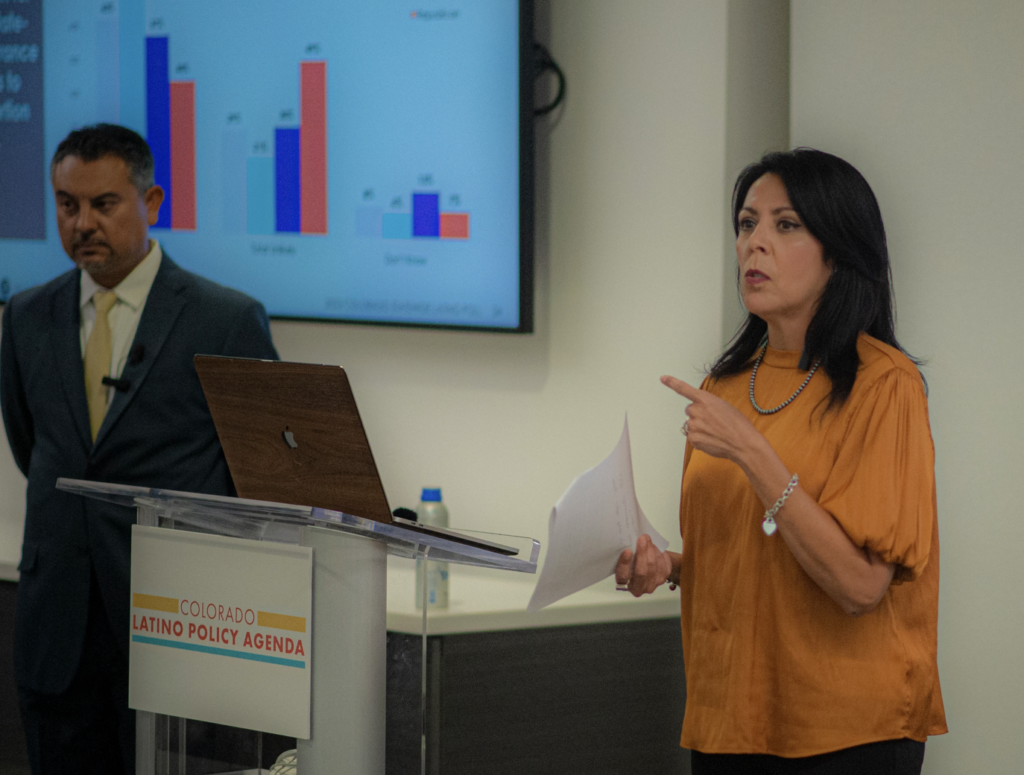 Another top issue for Latinos in the survey was abortion rights, at both the state and federal level. A little more than half of the respondents said laws to limit access to abortion made them more likely to vote in 2024. Sixty-two percent also said they would be likely to support allowing state-funded insurance programs in Colorado to cover abortion costs.
Sanchez with BSP Research said it wasn't too long ago that abortion access would not have been a key priority for Latino voters. "But things have changed significantly, largely as a result of Supreme Court action around abortion access." He also expects it to be a mobilizing factor in the election next year.